Category Archives:
Sotfware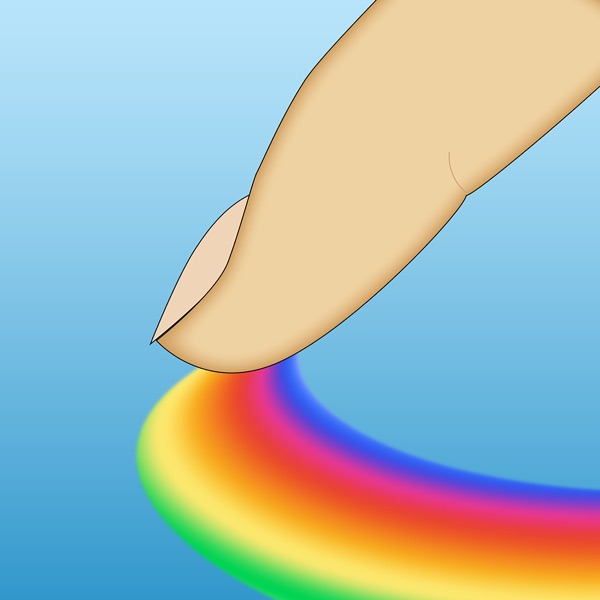 Photo Brush lets you easily customize photos by using your finger as a paint brush and a large assortment of designs in a rainbow of colors as paint.
This is the Lite version of Photo Brush, which has only a sampling of the brushes in the full version. If you like Photo Brush, please consider purchasing the full version to support further development.
Featuring a built-in library of 39 examples of image art, like stars, kisses, skulls, happy faces, splatters, question marks, and other symbols, all available in 12 different colors, the app allows users to paint them on to any photo using a fingertip. Size, rotation, transparency, auto-repeat, and randomness are user selectable. Enabling photographers to "frame" their subjects with colorful graffiti, the app can transform good photos into dynamic photo art.
Built-In Library (each brush available in 12 different colors):
* Animals – dog paw print, cat paw print, raven silhouette
* Christmas – candy, Santa cap, snowflake
* Design – glare star point, heart, Chinese "love" character, skull, splatter, sun
* Geometry – fan, circle, star, 3D star
* Halloween – flying bat
* Letters – exclamation point (!), question mark (?)
* Miscellaneous – confetti, FAIL, lipstick kiss imprint, wet tear
* Music – headphones, musical notes
* Nature – butterfly, clover, flame, flower, leaf, palm tree, petal, rose
* Numbers – seven (7), dollar sign ($)
* Special – glowing sun
* Sports – goalie mask, baseball glove, skis
Reducing the time required to artistically enhance any photograph, Photo Brush includes both random and stepped controls for brush size, transparency, and rotation. For example, turning on the random option of the size control allows the user to tap once to produce a large star, and then tap again to create a star of a different, random size. Dragging instead of tapping will produce a stream of stars of all sizes. Alternatively, with the stepped control activated, the first tapped star will be small, and grow slightly larger with each successive tap. Dragging produces a stream of stars that grow progressively larger.
Feature Highlights:
* Use a photo from the Photo Library, snap a picture with an iDevice, or select from any of the stunning, included high-resolution canvases
* Custom brush picker allows users to see all color options at a glance
* Select multiple colors for random selection
* Vary transparency, rotation, and size of designs to fit any photo
* Save images to the iOS Camera Roll or Photo Library
* Export resolutions include screen, or desktop size
* Upload images to Facebook, or Twitter and email photo art directly from Photo Brush
* Access preference settings quickly from the toolbar
* Undo/Redo available by swipe or touch
* Shake to Clear All
"Create image art amazingly fast wherever you are! iPhone users, surprise your friends by taking their picture and using them as your subject," commented Bobby Cronkhite. "Users can also pick photos from their device's Photo Album, and Photo Brush reacts to differences in drawing technique – from dabbing to heavy-flow swiping."